CHLORINE DIOXIDE, THE LEGAL FACTS
The use of Chlorine dioxide is not prohibited, it is simply not authorized as a medicine and presents a dilemma regarding its legality:
Dr William Robertson, Federal Commissioner of the International Commission on Human Rights.

Claiming human rights:
While in Peru and Argentina they are persecuting doctors who are attending the request of their patients and are being treated with Chlorine Dioxide, the International Court of Human Rights has ordered all member countries to de-apply the norms that go against human rights .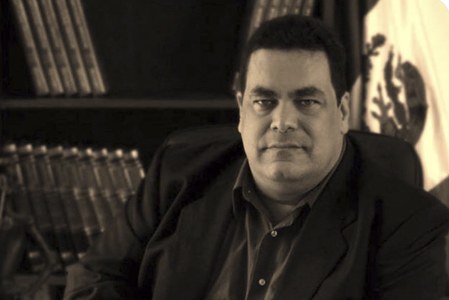 Now we can undrerstand the reason why Minister Pilar Mazzetti has finally declared that doctors will be able to supply Chlorine Dioxide under informed consent treatment.
"Human Rights - International Treaties on Chlorine Dioxide:
Human right to information
Human right to health
The Inter-American Court of Human Rights has ordered all the countries that are members of the Commission that if there is any internal norm that goes against human rights or an international treaty that protects human rights, the country must de-apply that norm.
TheDeclaration of Helsinki (with international treaty status) of the World Medical Association In its fourth article, states that "it is the duty of the physician to promote and ensure the health, well-being and rights of patients, including those who participate in medical research.
The knowledge and conscience of the doctor must be subordinated to the fulfillment of this duty.
In the seventh article it is stated that "medical research is subject to ethical standards that serve to promote and ensure respect for all human beings and to protect their health and individual rights.
In the ninth article it deals with The right to Self-determination
The UN Economic and Social Council states that there are obligations to protect or influence the adoption of laws or other measures to ensure the quality of health care services and to ensure that physicians and other health professionals gather their experiences.

If a doctor applies chlorine dioxide at the request of the patient and for that reason he is fired from his workplace, it is illegal.The will of the patient is above all, when duly informed.
If doctors abandon a patient for resisting the use of chlorine dioxide and he dies, they will have civil and criminal liability, for medical malpractice.
In the event that family members require such treatment, they must do so in writing and, in the event of a refusal, they must file their complaint with the director or medical supervisor. And if there is no affirmative answer, they can go to the government authorities.
If the doctor or doctors use the argument that it is a toxic substance, the scientific documents that prove this should be requested.
A Health Minister that it is duly informed of the existence of Chlorine Dioxide and its curative effects even without the scientific evidence at hand and chooses to ignore it, and if he prohibits its public use, can be reported before the national justice, the Inter-American Commission on Human Rights and the Inter-American Court of Human Rights.
And if an official makes false statements about Chlorine Dioxide by lying to the population, he is violating the international human right to information, which demands truthful and timely information, for which he could be denounced in a court of law. And if this causes the death of a given mumber of citizens, it can become a CRIME OF GENOCIDE.

Source: Guillermo Robertson, Federal Commissioner of the International Commission on Human Rights.
Can it really be legal to let people die for the simple fact that Chlorine Dioxide - a product used in safe adequate doses - is not approved by an institution? Who is responsible for these deaths, and what can we lose by simply trying when everything is considered lost?
There are many people who simply do not have the time, until the substance is finally legalized via multi-million dollar procedures, which can last up to 10 years or more until they can finally be applied.
I'm personally very clear that there can be no government nor law above the Human Law that works to preserve life in a dignified way.
So I am going to defend the right to experiment with oneself, especially for people who have no other option when suffering a terminal or serious illness. Any law that prohibits voluntary use invalidates itself by being criminal, and by attacking the fundamental right to life.

Nothing can be above the right to life and self-determination.